Enjoy all the Lakeside Boating & Camping Association has to offer, conveniently located near Nickerson, Kansas and within hiking distance to the Arkansas River. With 45 acres of land, the association offers fishing, boating, skiing, camping, and trap shooting. For the wildlife lover, deer, beaver, turkey and even roadrunners have been spotted on the grounds. Waterfront and non-waterfront sites are available for your outdoor pleasure.
July Fourth Activities Update
Join us on Saturday July 2nd for a trap shoot, bi-polar plunge, kayak races, ice cream, fireworks, and more! See the Events page for a full schedule of events and times.
Lakeside will provide a professional fireworks show on Saturday, July 2nd. Due to the cost of this type of activity, any monetary donations would be appreciated to help defray the cost of the show. The goal is to finance a $2,500-$3,000 show. You can send donations to Vera Graber or give it to any of the board members. Thanks in advance for your support.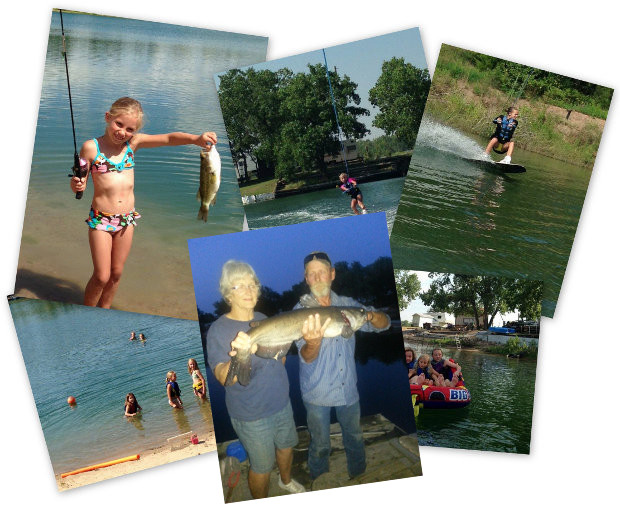 Submit your best Lakeside photos (maximum 3) to This email address is being protected from spambots. You need JavaScript enabled to view it.">Terry to be added to the Home Page Collage. Photos must be of medium quality, and at least 500 pixels to be used.