LAKESIDE RECREATION
Enjoy all the Lakeside Boating & Camping Assocation has to offer, conveniently located near Nickerson, Kansas and within hiking distance to the Arkansas River. With 45 acres of land, the association offers fishing, boating, skiing, camping, and trap shooting. For the wildlife lover, deer, beaver, turkey and even roadrunners have been spoted on the grounds. Waterfront and non-waterfront sites are available for your outdoor pleasure.

Polar Plunge
Tuesday, January 1 2015
Everyone is invited to the first event of 2015 - the Polar Plunge. The time of the plunge to be decided.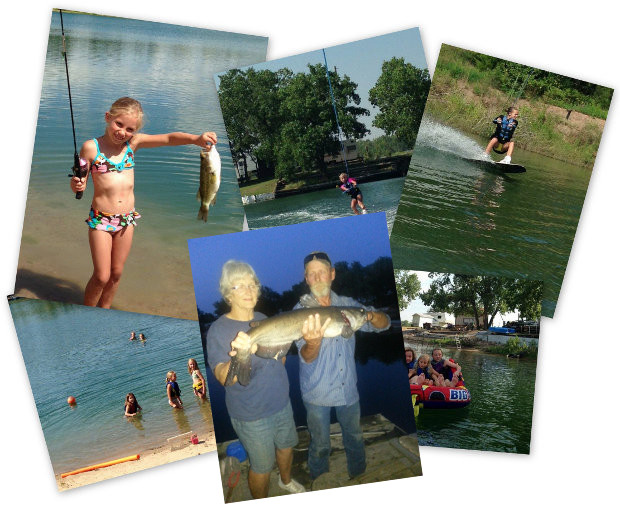 Submit your best Lakeside photos (maximum 3) to Terry to be added to the Home Page Collage. Photos must be of medium quatlity, and at least 500 pixels to be used.