Enjoy all the Lakeside Boating & Camping Association has to offer, conveniently located near Nickerson, Kansas and within hiking distance to the Arkansas River. With 45 acres of land, the association offers fishing, boating, skiing, camping, and trap shooting. For the wildlife lover, deer, beaver, turkey and even roadrunners have been spotted on the grounds. Waterfront and non-waterfront sites are available for your outdoor pleasure.
Wakeboarding Lessons!
This summer, learn the secrets of wakeboarding with hands-on lessons. Stay tuned for details, but in the meantime, take sneak peek at this video.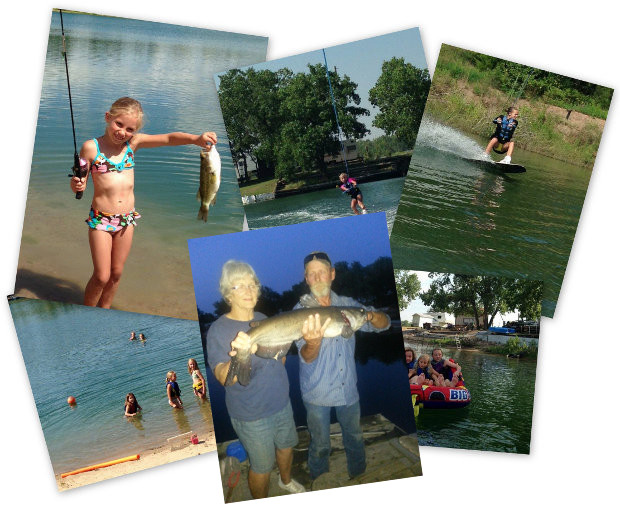 Submit your best Lakeside photos (maximum 3) to This email address is being protected from spambots. You need JavaScript enabled to view it.">Terry to be added to the Home Page Collage. Photos must be of medium quality, and at least 500 pixels to be used.